Links Scooters: Available to hire now!
Exciting news here at Links Kennedy Bay!
Golfers, get ready for a game changing experience on the fairways.
BOOK NOW
We're thrilled to announce that we've introduced NEW Golf Scooters to our course – the first of their kind in WA: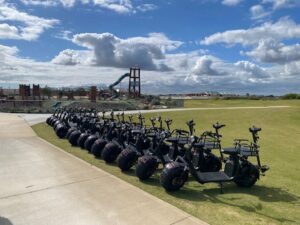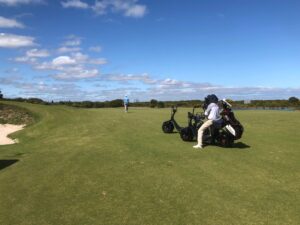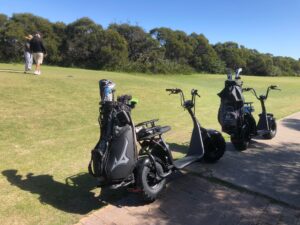 On the first day we launched, Golfers received a sneak peek and rode them for free! We were stoked with the feedback we received (and continue to receive).
Starting now, these scooters are available for bookings anytime you play (pending availability).
Elevate your Golf game and experience the beauty of the best Links Golf course in WA in a whole new way. The freedom you enjoy on these is incredible!
Book a round now and get ready to ride into the future of Golf!
Plus! You can get our 4 B's package. For only $70pp, get:
Birdie Burger
A beer
9 holes (Birdies)
and one of our bikes (these Scooters)
BOOK NOW